Exceptionally Resilient Fiberglass Windows
When it comes to replacing your windows, you want to make sure you're getting the best products possible. Fiberglass windows are an excellent choice, as they are both extremely durable and stylish.
At Kennedy Windows & Doors, we install Pella replacement windows. Pella's fiberglass windows are built tough to withstand weathering with zero maintenance. Between Pella's exceptional products and Kennedy's outstanding customer service, you can't go wrong!
Enjoy Lightweight Performance
Fiberglass is a lightweight material that gives your windows a fresh and crisp look. It's also known for being extremely strong and durable. Compared to wood and aluminum, fiberglass can be a great alternative. Additionally, fiberglass has less of a reaction to weather elements and will not warp, expand, or contract in extreme weather conditions.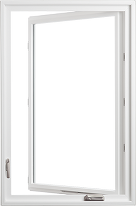 The Benefits of Fiberglass
Fiberglass is a great choice for a variety of reasons, including:
It will not rot
It's resistant against rust
No corrosion
It will not twist or dent
It will not warp
It's crack resistant
The material will not break down
We're Proud to be a Pella Platinum Certified Contractor
We believe you deserve the very best for your home, which is why we install Pella replacement windows. Pella is a reputable brand with fiberglass window options that are highly durable, energy-efficient, and built to last.
Contact Us Today
Kennedy Windows & Doors is your ultimate resource for high-quality Pella fiberglass windows in Monmouth County and Ocean County, NJ. With over 20 years of industry experience and personalized customer service, replacing your windows has never been easier. Contact us today for more information or to receive a free estimate.
Contact Us